How to become a GLS ParcelShop
GLS ParcelShop sites are found in GLS contractual partner's premises. Partners thus offer high quality GLS parcel services, alongside their regular business, and enlarge their clientele and get another revenue stream.
Additional source of income
Additional source of income
For every handled parcel, the ParcelShop owner get a fair payment.
Better price for parcel dispatch
Better price for parcel dispatch
ParcelShop partners get better prices for parcel dispatch to all of Europe.
New customers
New customers
Parcel dispatch and pickup brings new customers to your store.
Marketing options
Marketing options
ParcelShop partners will be presented on the GLS website and via other marketing channels.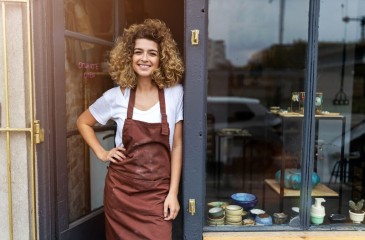 Benefits for ParcelShop owners
New customer aquisition
Rewards for issuing and receiving parcels
Sending parcels with GLS at discounted prices
Differentiation from your competition
Increasing the loyalty of existing customers
Extended range of store services
Become a ParcelShop
What does a Parcelshop owner do?
Every GLS ParcelShop in the Czech Republic is a transport point for parcel tranport within GLS' european network. Operating a GLS ParcelShop consists mainly of: