We have a holistic approach to sustainability
From social commitment to focussed CO2-neutral shipping - as a global parcel service, we are well aware of our responsibility towards the environment and society. That is why we actively support people and environmental protection with various initiatives and campaigns.
For us, sustainability means the goal of a climate-neutral shipping, which we achieve through avoidance and reduction on the one hand, and by offsetting the greenhouse gas emissions caused on the other hand.
In our self-perception, our commitment applies not only to our customers, employees and partners, but to people, animals and social issues in general. Here we try to contribute where needed and offer support where necessary.
Our corporate values
The success of GLS Austria lies in our focus on quality, service and sustainability. Appreciation and respect are the basis of our general attitude towards our customers, employees and partners.
Our goal is to ensure our economic success in a sustainable manner and in connection with the protection of the environment for future generations. High safety standards and respectful cooperation form the foundation of our actions.
Reliability
Security
Flexibility
Transparency
Sustainability
Reliability
A strong network, high quality standards and decades of experience characterize us and make us a reliable partner.
Transparency
Clear processes, modern IT systems and real-time data processing ensure reliable status information and the highest possible traceability of processes.
Security
High monitoring standards of the entire supply chain and regular improvements guarantee low damage and loss rates in the delivery. Modern and safe workplaces offer our colleagues a working environment in which they enjoy working.
Sustainability
Ecological and sustainable action is an essential part of contemporary and future-oriented corporate development. We are aware of our responsibility towards society and the environment and accordingly we set our activities.
Flexibility
As different as our customers are, as different are their requirements - thanks to flexible services, Europe-wide competence paired with local expertise, we find the best solutions for all developments on the market.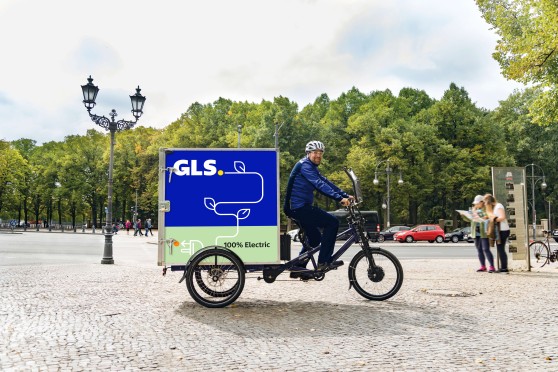 Vehicles for climate-neutral shipping
Our long-term goal: carbon-neutral shipping of parcels. By gradually switching over to environmentally friendly vehicle models, we are reducing the greenhouse emissions of our fleet. GLS Austria increasingly relies on electric vehicles for delivery: In cities such as Salzburg, Linz and Graz eBikes or eScooters are already in use – for sustainable and efficient delivery.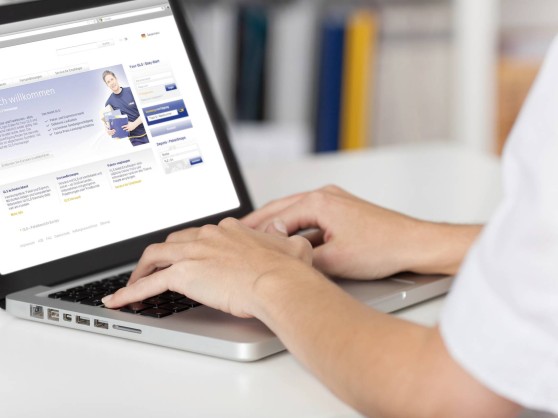 Efficient transport planning
In order to keep transport routes as short as possible, we consistently optimise route planning by using modern, IT-supported planning instruments. For better fuel efficiency – and therefore more environmentally-friendly shipping.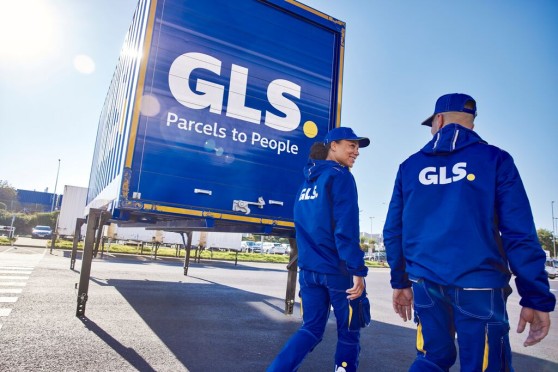 Sustainable sites
Whether constructing new buildings or replacing and expanding old ones, environmental aspects are always one of our top priorities. Measures such as the use of rainwater, recyclable building materials, heat pumps and photovoltaics help protecting the environment in a sustainable manner.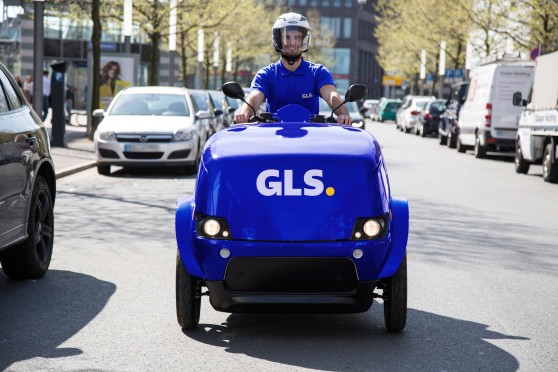 Environmentally friendly in everyday life
GLS not only makes sure to reduce emissions when delivering or building new locations. With the conversion to digital processes in many areas, unnecessary waste is avoided - for example with invoices, acknowledgments of receipt and transport tickets. Instead of business trips, we are increasingly using video conferences.
Sustainability Reports & certifications
We are reporting in detail on our current goals, activities and progress in economic, social, environmental and corporate matters.
To keep transparency across the board we meet internationally recognised standards and publish environmental data.
Our commitment to diversity and inclusion
Diversity and inclusion are central principles of the GLS Group because we know that the success of our company depends on all the people who work for us. Regardless of ethnicity, gender, age, sexual orientation or any other characteristic, they do their best for our company every day - and that is something we are really proud of.
Fostering a diverse and inclusive corporate culture is not only our responsibility, but also an essential element of the company that we strive to be.
We support the Sustainable Development Goals
In 2015, the United Nations adopted 17 goals for sustainable development at their General Assembly - the Sustainable Development Goals (SDG). The SDGs serve to ensure sustainable development, taking the three sustainability aspects of economy, social affairs and the environment into account.