Parcel shipping with GLS means sustainable shipping.
At GLS, we care about our effect on the world around us. Each parcel and its related logistics and transport processes have an impact on natural resources and cause carbon emissions. We want to continue our mission in connecting people cross-border whilst protecting the environment for future generations. Therefore, climate and environmental protection are central components of our sustainability activities.
With our GLS Climate Protect strategy, we focus on avoidance and reduction of greenhouse gas emissions and, furthermore, compensate CO2-emissions that arise from parcel transport by investing in various certified climate protection projects in cooperation with ClimatePartner.
With our policies and investments in climate protection projects, we make sure that parcel shipping with GLS is sustainable. Through compensation of all upstream and downstream greenhouse gas emissions not yet avoided we have a balanced carbon footprint in Austria and abroad.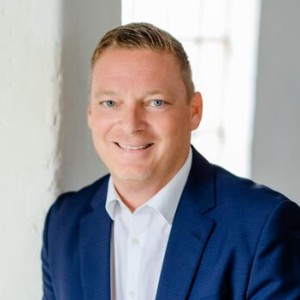 We are comitted in creating an organization that meets all the needs of the world around us. Our goal is to achieve economic sussess in a sustainable manner and in connection with the protection of our enviroment. Not only do we owe this to future generations, it is genuinely the least we can do for them.
Christian Schöninger, Managing Director at GLS Austria
Our investments in sustainability
Depots and infrastructure
We explicitly consider ecological and social aspects in all new buildings, replacements and extensions. For environmentally friendly equipment, we invest on a broad scale in modern, environmentally friendly techniques. The use of rainwater, photovoltaics, recyclable building materials, heat pumps as well as efficient lighting technology and thermally insulated buildings play an important role. In all GLS Austria locations we use 100% green electricity from renewable energy sources.
Transitioning the vehicle fleet towards eMobility
We aim to gradually switch the entire fleet to zero-emission and low-emission vehicles – our transport partners' fleet as well as our own company car fleet.
Moreover, we establish the necessary charging infrastructure in our depots for the continuous electric vehicles transition.
Local micro depots
In order to optimize transport processes in city logistics and to promote emission-free delivery in city centers, we are setting up micro depots. From here, emission-free e-vehicles go on delivery tours. This saves transport routes, reduces noise and thus protects people and the environment.
Minimizing transport routes
To improve operating processes and transport routes, we count on state-of-the-art, IT-assisted planning instruments. This is how we manage to systematically optimize our transport routes and thus to avoid greenhouse gas emissions.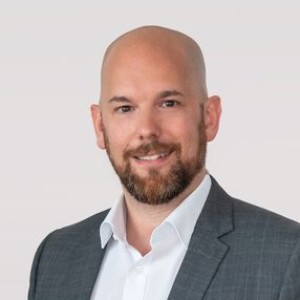 As a global parcel service, we are fully aware of our responsibility towards environment and society. Accordingly, we focus on environmental compatibility and future orientation with all purchases, be it in the area of facility management or company vehicles. We will continue to do so to create sustainable conditions for the future.
Clemens Prast, Director Finance & Administration at GLS Austria
Sustainable city logistics
Through innovative and smart solutions and the use of e-vehicles, we not only actively relieve the burden on urban infrastructures, but also reduce emissions on the last mile. The increasing number of our e-vehicles, the continuous expansion of our ParcelShop and ParcelStation network for additional delivery options and the use of micro-depots help us to make parcel logistics even more efficient and sustainable.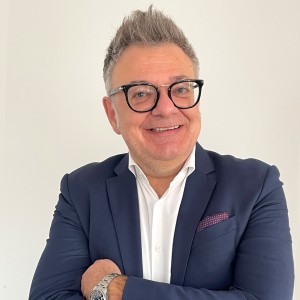 The discrepancy between economic and climate-friendly decisions often seems insurmountable, nevertheless is essential to meet both requirements equally, as it is the only way to achive sustainability. Focussed climate-neutral shipping increased our costs and thus our prices unfortunately. But even if it seems a lot at first sight and has a significant impact, in the long term it is an inevitable investment in the future of our planet.
Eberhard Thiele, Director Sales & Marketing
These projects ensure climate compensation
Depsite all efforts, an emission-free parcel logistics unfortunately can't be implemented at this point of time. For this reason, we have chosen four certified and internationally recognized climate projects in which we invest. In cooperation with CimatePartner we compensate all GHG emission categories with the exception of the category of capital goods and the daily trip to work of employees without a company vehicle.
Project Wind Energy
Gadhsisa, India
promotes clean wind energy and community development trough the creation of jobs combined with trainings. The clean wind energy is generated through 143 wind turbines, resulting in a total capacity of 300 MW.
Certified according to GS VER
Project Forest Protection
Madre de Dios, Peru
protects an endangered Amazon region. The project protects a 100,000-hectare area and helps local communities to manage it sustainably.
Certified according to VCS / CCBS Gold Level
Project Forest Protection
Pacajá, Brazil
prevents deforestation of the rainforest. Covering 148,000 hectares in the Brazilian Amazon the project helps to prevent illegal logging in the rainforest.
Certified according to VCS / CCBS
Project Solar Energy
Bhadla, India
improves the green energy supply for local communities and supports the development of needed infrastructure in the region. The project generates 832,550 MWh clean electricity each year from solar energy.
Certified according to GS VER
What does climate compensation mean?
Climate neutral in the context of a balanced carbon footprint are companies, processes and products whose upstream and downstream greenhouse gas emissions have been calculated according to recognized standards and norms and have been completely avoided through reduction measures or compensated for through additional climate protection projects elsewhere. Climate compensation is an important component of holistic climate protection next to the avoidance and reduction of negative environmental impacts.
Which climate projects does GLS support?
The upstream and downstream greenhouse gas emissions generated by the parcel transport and business operations of GLS Austria are compensated through certified climate protection projects in cooperation with our compensation partner ClimatePartner. In doing so, we compensate all greenhouse gas emissions "well-to-wheel" - from generation to consumption - for transport and service vehicles, flights, heating and water, paper and waste, at all of our locations.
In accordance with industry standards (VCS/CCB/GS VER standard) we currently support forest conservation projects and projects to promote the expansion of renewable solar and wind energy.
Why does GLS support projects abroad?
Climate protection projects require four criteria: Additionality, no double counting, permanent savings and regular independent verification.
The criteria of additionality is not met for many projects in the EU because various funding programmes already cover the economic aspects of e.g. the expansion of renewable energies.
Double counting can only be avoided if it is ensured that the savings of greenhouse gas emissions achieved by a project are not already counted elsewhere. Savings achieved in the EU are usually directly accounted towards a country's national greenhouse gas balance and thus only contribute to achieving the climate targets of the respective country and the EU.