Video | Sound | Images
Discover parcel logistics in sound and vision.
Watch the GLS Austria and GLS Corporate film. Download the GLS logos – or the GLS song.
The GLS Austria film
We deliver – to the right place, at the right time, safe and sound. Our reliable performance means we honour the trust our customers place in us. The GLS Austria film shows how we do this.
The GLS Corporate film
Each day GLS delivers over 1.5 million parcels across Europe. State-of-the-art technology and dedicated employees together characterise the process. The GLS Corporate film provides a clear overview and shows what reliable delivery means with GLS.
The journey of a parcel – the video
Parcels often travel a long way before they reach their recipients: whether from Austria or elsewhere, GLS delivers goods to online shoppers' front doors quickly and safely. How does it work? What stages does the parcel go through? This video offers a look behind the scenes.
FlexDeliveryService video
Quick and easy: With the FlexDeliveryService, recipients can adapt the delivery options before the first delivery attempt according to their wishes. The video shows which options are available to choose from - for example, the delivery to another address or directly to a GLS ParcelShop.
Delivering parcels by cargo bike – the video
Flexible and eco-friendly: in the centre of Graz, GLS delivers parcels by e-bike. See for yourself how sustainable city logistics works and accompany our delivery driver Christian on his tour through the narrow side streets until he reaches the shop door.
The GLS song
Linking Europe by parcel, with uniform products and uniform high-quality throughout the continent. In the GLS song this is the keynote – with a catchy tune.
The refrain
One Europe, one power, one progress,
Let's stand together – GLS
One Europe, one power, one success,
Let's build a future – GLS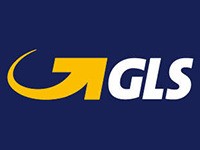 GLS logo (negative)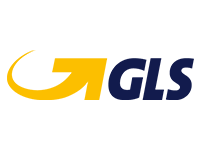 GLS logo (positive)