From shooting stars to e-com comets
Ditur has gone through the entire journey from start-up to scale-up, to being one of the biggest Danish webshops selling watches - And GLS has been part of that journey from the beginning.
Twin brothers Mikkel and Kasper, started their webshop in 2014, working out of their bedroom in Højbjerg with a minor assortment of 50 watches. They packed all the orders, bought stamps at the post office and shipped the orders themselves.
With increasing sales on their webshop, it became appearent for the two entrepeneurs, that they couldn't do everything themselves any more. They needed a partner, who could make the parcel deliveries easier, so they could focus on growing their business further - Which is where the cooperation with GLS began.
Since then, Ditur has grown at rocket speed, and the boys room have been replaced with a 6.000 m2 new location, where more than 90 employees sell watches and accessories to the nordic countries as well as most of Europe.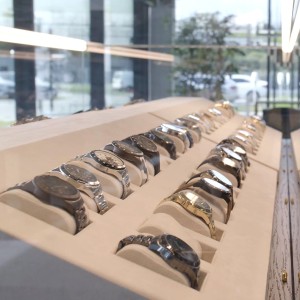 We chose GLS because they had - and still have - the best reputation in the business. It is extremely important to our customers, that they feel safe with the company delivering their parcels.
Mikkel & Kasper Dissing, Owners & Co-founders of Ditur
Mikkel and Kasper tells:
We have basically recieved the same great service and treatment every step of the way, from our humble beginnings to where we are today. In the beginning, you have to do everything yourselves, but as a business grows, you need to deleagte tasks and learning to pick the right partners. And we have to say, GLS has been a really great match for us.
GLS has a high delivery rate, and their customer service is easy to reach - They are always happy to help. Furthermore, the flexibility means a great deal for us. All we have to do, is call the local GLS-depot, if we need an extra pickup.
Delivery is one of the most crucial factors, when working in e-commerce. It is part of the customer experience, and as a brand and company, you let go of that control, when the parcels are being delivered. That's why, it is crucial, that you can trust the ones solving that part. Our customers will only return, if they recieved a great product, great service and fast delivery. These days, you don't want to wait on a parcel, if the delivery time is long and there's trouble delivering the parcel. If that happens, you will just choose a different place to shop.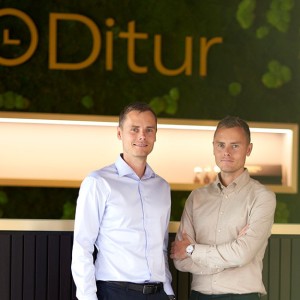 We are used to a quick-paced environment, so we solely pick partners that are agile and uncomplicated.
Why Ditur sends their parcels with GLS
Fast delivery
Daily pickups at Ditur resulting in next day delivery to recipients.
Flexibility
When orders are flying out the door and there's a need for extra pickups, GLS are always ready to help.
Top notch customer service
GLS are always ready to help, when challenges appear. With short waiting times and quick expedition times, we're ready to fly in no time.
Reputation
With a 4.7 rating on Trustpilot, GLS is the best rated parcel distributor in Denmark.
Want to read more cases like this?
Read or hear the story of Tina Søgaard, who founded her business, Ecooking, from her kitchen table.
click here