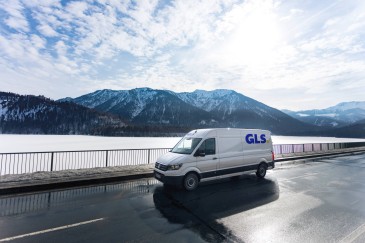 Shipment of parcels sent outside the EU
Goods destined for export from the EU are subject to customs supervision and possible customs controls.
To ensure smooth transport, it is necessary to send to GLS Slovakia on the day the parcel is shipped:
send to email customsdoc@gls-slovakia.sk electronic export document issued by the customs office and at the same time electronic invoice
enter customs data via the Customs Portal web application (request access data at the email address customsdoc@gls-slovakia.sk, enter the contact email and ID number).
Shipments that do not meet the above requirements will be sent without a refund of shipping costs immediately.
Great Britain Services
The Pick&ShipService & Pick&ReturnService services in the United Kingdom have been restarted.
SaturdayDeliveryService - Temporary suspension
We would like to inform you that we will suspend the SaturdayDeliveryService temporarily until further notice.
Depot pick-ups and drop-offs
In connection with the deteriorating situation regarding the COVID-19 pandemic, we are temporarily suspending the personal delivery and collection of consignments at our depots with effect from 7 January 2021 until further notice.
Brexit information
The customs status of the UK after the transitional period at the end of 2020 will depend on the ongoing negotiations and agreements with the EU.
What our customers are saying
GLS logistic company is focused, besides its high quality and promptness of deliveries, on its extremely low level of damaged deliveries.
We have been cooperating with GLS for several years and the quality of services has been at a high level for a long time. We definitely recommend their service and the management is always willingly available to us at any time, which we appreciate very much.
Martin Sloboda, PETRA TÓTH company
The courier company GLS is our key partner for delivery to selected foreign markets. We appreciate the company's efforts in solving our problems and requirements and we are satisfied with the cooperation.
Team DEDOLES
We are grateful for cooperation with GLS, they always deliver reliably the parcel to the customer. At the same time, we are looking forward to a low number of complaints.
Team ORIN Slovakia