International parcel shipment
Shipment of goods remains possible. The export and import of your goods remains possible. Here too, we ask you to clarify in advance with your recipients in the respective countries whether shipments can be accepted. If receiving points are closed, then in the current situation we will immediately return parcels to the shipper.
We will keep you informed about actual situation on this PDF .
Customer information
Dear customers,
the complex and confusing situation associated with the spreading of COVID-19 virus is changing our lives, our rituals and our established "patterns of behaviour" and therefore, we at GLS are continuously evaluating the situation and taking new measures in order to protect not only our employees' but also our customers' health. In general, we want to encourage everyone to behave responsibly and with increased empathy, which is now the cornerstone of success in parcel delivery as well.
We therefore ask you to:

recommend to your customers to pay by card for the goods ordered. By eliminating the necessary personal contact between the courier and the recipient, we significantly reduce the possibility of transmitting the infection and also speed up the process of parcel delivery!
instruct your customers to come to take the goods ordered at the courier's vehicle and not to require delivery directly to the house door, flat door or to the office in the shopping centre. Same as courier the recipient should also use protective equipment (face mask, gloves ...), and keep a safe distance from the courier. We also ask you to publish at your e-shops, shopping carts information and announcements for recipients who are in forced quarantine to inform the courier about this fact before the parcel delivery!
maintain maximum helpfulness and consideration when handing parcels to the courier. Please allow parcels to be loaded in open spaces and ask your staff to use protective equipment and keep a safe distance from the courier when handing parcels.
exclude from transport the parcels which are addressed to closed operations, schools, shops, as such parcels are returned to the sender! In the case of a delivery place where, despite the general quarantine, there is an employee taking over the parcel, it is essential that you include his/her name and mobile telephone contact on the shipping label! In this challenging situation the unnecessary sending of parcels to addresses that are closed due to the general quarantine makes the delivery of other parcels difficult!
GLS company General Logistics Systems Slovakia s.r.o. is aware of the current difficult situation, constantly evaluating it and taking the necessary measures. However, despite our enormous efforts to maintain quality standards kept for years, some parcels may be delayed for the above reasons. In particular, this concerns parcels abroad, as international transport is facing new obstacles each and every day, in the form of closed borders and tailbacks that are formed as a result of preventive measures against the spread of COVID-19.
We thank you in advance for understanding and accepting these measures and for sharing them with your customers.
Best regards and wishes of good health,
GLS Slovakia
COVID 19- Coronavirus
Following of the rapid spread of coronavirus infections, GLS considers it an obligation to protect human health, while trying to ensure that parcels are delivered within the normal timeframe.
Based on the above, we are introducing preventive measures to reduce the spread of the disease, which are also based on official recommendations of authorities and public institutions:
These include the following preventive measures:

Workers and subcontractors providing delivery services have been and are continuously informed about the necessary basic sanitary measures
Disinfectants are deployed in office space as well as in other technology sections of the company
We recommend home quarantine for people who have been in risk areas of infection, in cases of coronavirus disease, refer to your attending physician in addition to the recommended home quarantine in accordance with guidelines issued by the Public Health Authority
We cancel and replace planned business trips with tele - conferences or videoconferences
In the offices and in the technology departments, we measure the temperatures of employees daily
We follow the latest reports or recommendations of the authorities on a daily basis and immediately ensure that all recommended measures are implemented
Meanwhile, courier delivery to home addresses is standard, but we ask all recipients to follow all security measures when pickuping parcels, in particular:

Use a mask, respirator, other face protection, or gloves
Do not wait for the courier in the apartment / house but come out in front of the door to pick up the shipment
Use cashless payments to pay cash on delivery
GLS believes in the responsible behavior of each individual and by following the above-mentioned elementary measures it is possible to prevent the outbreak of the disease or to minimize its spread.
For information on delivery restrictions abroad, please contact GLS SK Customer Service at the following e-mail address: inform@gls-slovakia.sk .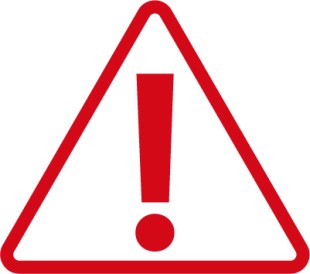 Personal collection of parcels in depots is prohibited until further notice.


Maximum weight restrictions enforced immediate affect
On 24 March 2020 the UK government is introducing new restrictive temporary measures to prevent the spread of COVID19.
Under these new measures, the United Kingdom does not accept shipments weighing more than 30 kg.
If such of these packages appear in our network or in the UK network, they will be automatically excluded from the delivery process and will not be returned to the sender. For these reasons, any damage shall be borne in full by the consignor.
Packages up to 30 kg can be shipped without restrictions.
We therefore ask that you fully comply with the above-mentioned UK Government regulation.
Thank you for your understanding.
International weight limit changed to 31,5 kg
In the current situation we are committed to providing quality services as well as protecting the health of the people who work for us.
For this purpose, we are introducing a weight limit of 31.5 kg in Europe for both export and import packages
Packages weighing more than 31.5 kg will be stopped at an international transhipment station and then returned to the sender.
This amendment enters into force on 7 April 2020 for an indefinite period.
Thank you for your understanding and patience!