Certified quality and sustainability
GLS ensures, monitors and improves quality and sustainability with a Europe-wide quality and environmental management system.
The company is certified in accordance with DIN ISO 9001:2015 and 14001:2015 by DQS, one of the largest international issuers of management certification.
As such, GLS meets internationally recognised high standards.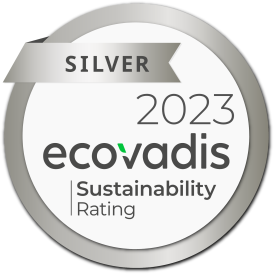 GLS Group's sustainability efforts rewarded with EcoVadis Silver Certificate in 2023.
The company's environmental impact puts it in the top 7% of the postal, courier and multimodal freight transport activities industry.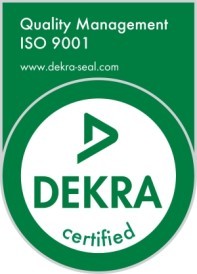 Seal of approval for quality management
Our comprehensive quality assurance includes precisely defined work processes, quality guidelines with inspection routines and regular audits. Quality indicators are managed on an ongoing basis.
We guarantee, check and improve our quality with a Europe-wide quality management system and thus fulfil high, internationally recognised standards according to DIN ISO 9001:2015.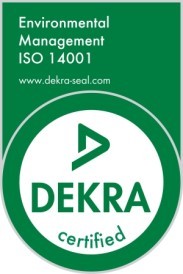 Seal of approval for environmental management
We are operating in an environmentally friendly manner, putting sustainability projects into practice at all national subsidiaries. We have gained ISO 14001:2015 certification for our environmental management system in all European countries.
This globally valid and recognised standard is one of the most important environmental management benchmarks for manufacturing companies and service providers alike.
CDP – Carbon Disclosure Project
The Carbon Disclosure Project is a non-profit organisation that collects and publishes companies' environmental data on the basis of standardised questionnaires.
GLS takes part in the annual survey together with its parent company, Royal Mail.