Sustainability – social, environmental and economic
GLS has a holistic understanding of sustainability that encompasses environmental, social and economic aspects of its corporate responsibility. The aim is to offer customers the highest quality in terms of logistics whilst providing employees with a stable job at a strong company.
For GLS, these two factors go hand in hand. By achieving these goals, GLS also contributes to the mobility and reliable availability of goods, which, in turn, constitute the backbone of the economy. The aim is to attain sustainable commercial success whilst protecting the environment for future generations. GLS is also committed to the society in which it operates.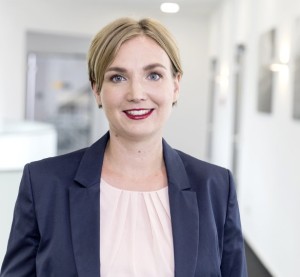 Sustainability is now seen by a great many people as one of the most pressing issues facing our society. We at GLS can see this simply from the fact that the demands of our dialogue groups in this area are continuing to increase. Of course we are very happy about this development
Anne Wiese , Corporate Responsibility Manager GLS Group
Our commitment to diversity and inclusion - For the people of today and tomorrow
Diversity and inclusion are key principles at GLS Group. We know that success for our company depends on the people working for GLS. This is independent of their race, gender, age, sexual orientation or any other characteristics protected by law. It is not only our ethical responsibility to promote a diverse and inclusive company culture, but also an essential element of the company we want to be.
In order to fully support a diverse and inclusive working environment and achieve sustainableimpact, we as GLS Group strive to achieve to the following:
● To create an inclusive work environment in which our employees feel valued for their contributions, are respected and treated fairly, and have a sense of belonging
● To provide equal opportunities for all employees, including access to trainings, development and growth opportunities and advancements
● To recruit open-minded applicants of all races, gender, ages, sexual orientations and any other characteristics
● To collaborate with a diverse range of partners to fuel our innovation and connect closer to the communities around us