Want to work in an environment that encourages excellence and development?
The qualities of our employees are dedication, professionalism and proactiveness in the business, and it is these virtues that make us one of the highest quality delivery service providers in Europe. Whether you are at the beginning of your career or already have professional experience, let us know. Experience the best opportunities for learning, growth and advancement.
1. Submit your application
Choose the job advert you are interested in and learn about the requirements that we set before you.
2. First contact
If your profile meets our requirements, you can count on contact and invitation to an interview.
3. Show us what you can do
Show us what you're made of and how your skills and experience can benefit the company.
4. Job Offer
Together, we will define mutual expectations and determine employment conditions.
5. Welcome on board!
Together, we will take care of the development of our company.
Our approach
Working for GLS means working in an international environment and shaping the future of the company as well as its own.
We value constructive teamwork, loyalty and high development potential. Don't worry if you have no previous experience, all new employees go through a comprehensive in-house training to spend some time with each department within GLS and learn about the complete parcel delivery process.
Following the announcement of the vacancy notice, we will review the applications received under the conditions stated in the advertisement. Applicants who best meet the requirements of the post are included in the further selection process. In interviews, candidates have the opportunity to showcase their competencies, experience, interests and motivation.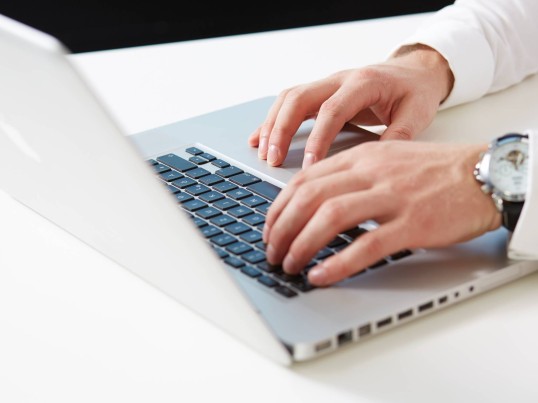 Application tips
The application must include a motivation letter, a CV and a letter of recommendation if you have one.
We are interested in why you are the right person for us, your experiences, strengths and why you just want to choose us as an employer. Please also let us know the earliest start date. Stay tuned for a conversation, relax and be honest. Selection is a two-way process, where not only GLS but also potential candidates have certain expectations.
We value open access, so feel free to ask us without hesitation anything that interests you about your workplace, organizational culture, or potential benefits.
One last tip: Be yourself – it's the only way we can really get to know you!
Vacancies
We are always on the lookout for versatile, flexible individuals with whom we recognize enthusiasm and well-founded ambition. If you believe in your potential and want to work in an environment where learning from experienced colleagues will turn your potential into a skill, let us know!
Processing of personal data when applying for a job and the Selection Procedure
General Logistics Systems Croatia d.o.o. is the manager of the processing of your personal information.
All candidate information collected during the job application and selection process will be used to select candidates for GLS vacancies. Only GLS employees involved in the selection process and external associates in charge of carrying out part of the selection have access to the above information. All data collected will be treated with due care, in a manner that will not be made available to third parties outside the selection process.
Upon completion of the selection and the conclusion of the competition, the collected candidate information will be deleted and / or destroyed, except in cases where the candidate has given his / her consent for further storage of the data in the open application database. The data is kept in the database of open petitions for one year.
The candidate has the right to request from the Processing Manager access to personal data, correction or deletion of personal data or limitation of processing, as well as the right to file a processing complaint and the right to data transfer. If you feel that your rights are not respected you have the right to file a complaint with the Personal Data Protection Agency.
If you have any questions, you can contact the Data Protection Officer by email: dataprotection@gls-croatia.com or regular by mail at: General Logistics Systems Croatia ltd, Stupničke Šipkovine 22 HR-10255 Donji Stupnik.