Delivery information during Covid-19
To enable us to offer you the latest information during this unusual situation, we centralized all the known facts on our GLS Group page. You can find all the information you need on our web page: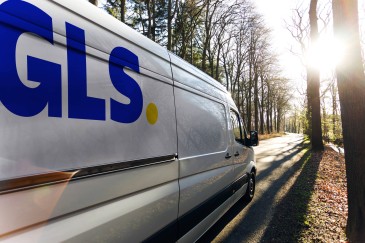 In current situation, it is necessary to ensure that the drivers can gain access through the usual door/main entrance without any additional procedures or waiting times. Download our document to hang on your window/door, which allows the driver to see that your company or shop is open for deliveries. Please note: there is no guarantee that the driver will call but displaying this document could facilitate the delivery.
Any questions ?
Don't hesitate to contact us through the following channels:
Our teams work hard on a daily basis to provide you with the best quality of service and meet your expectations.
GLS offers contactless deliveries
Don't hesitate to contact us through the following channels:
We are advising everyone to opt for a contactless delivery. Contactless deliveries are possible if the recipient allows us to drop off the parcel at a named location. For this, we only need the completed deposit permission available here .
Most of our GLS Parcel Shops are still open for your parcel drop offs or pick ups. Due to the government restrictions, the actual opening hours may vary from the ones indicated on our website.
Please check beforehand with the Parcel Shop if an appointment is required. Also note that the maximum parcel weight of 31.5 kg is still applicable throughout Europe. You can hand over your heavier shipments to our Freight network.
Measures to protect people's health
The health of all is our priority. We have implemented appropriate measures, based on the official recommendations of the authorities. The measures include:
Hygiene and equipment
We equipped all locations and supplied all employees, transport partners and drivers with suitable masks, disinfectant and other protective agents.
Distribution of staff
Most administrative employees are working from home, otherwise spatial distribution is foreseen to respect social distancing.
Contactless delivery
For our shippers and consignees we offer the possibility of contactless delivery thanks to our DepositService and FlexDeliveryService.
Further measures
We constantly monitor relevant developments and immediately initiate necessary measures if required.
All other GLS subsidiaries also implement the indicated preventive measures according to the respective local requirements.
Stay safe and healthy at home, GLS defies all dangers for successful deliveries of your shipments!