Price calculator
Find out which combination of products and services is possible and suitable for your shipment.
IT integration
For both small and large volumes - GLS Poland offers tailor-made shipping systems for every needs.
Small volumes
Attractive services for senders with volumes up to 200 parcels per month. Order an offer today.
Additional fees
Increasing costs in the provision of transport services caused by the high dynamics of fuel prices and changes in the structure of supplies in non-urban areas, make it necessary to charge additional fees.
Brexit
As the situation develops, we thoroughly analyze logistics issues related to Brexit. We are well prepared for various scenarios and keep clients informed about changes.
Protection against fraud
Protection against fraud GLS constantly strives to protect its clients against fraud. We strive to identify people who are trying to dishonestly use GLS activities.
Shipping calculator
You can easily find out how much sending your parcel will cost using the shipping calculator of GLS. Prices are for dispatch via Szybka Paczka / ParcelShop points only. A parcel for shipment within Poland and abroad may weigh up to 31.5 kg.
Reasonable transport costs
The exact cost of sending the parcel depends on your needs and requirements. If you send parcels regularly, GLS will send you an individual offer with a quote for products and services that meet your expectations. Transport costs are determined based on various factors, of which the shipment structure is decisive.
Flexible services and shipping options
Fair transport costs
Comprehensive service of specialists and consultancy covering GLS services and transport costs
Together with you, GLS customer advisors will find the best combination of products and services. This will meet your individual expectations - as a result, you'll only get what you really need, which will also reflect the cost of sending the parcel.
Shipping systems
Optimal connection: data management systems today should be fast, reliable and easy to integrate. GLS customers have access to modern and uniform, but still flexible, shipping systems tailored to all requirements and volumes.
ADE-Plus
ADE-Plus is a web application that allows you to manage the transport process via the Internet. Works in every browser, and you only need network access to use it. Thanks to the WebAPI service, integration of ADE-Plus with customer systems is very simple.
Through it, you can, among others generate 2D labels, manage recipient data, view and download e-invoices, place Pick&ShipService and Pick&ReturnService orders, import and export your own address book, as well as download auctions and address data from Allegro.pl.
ADE-Plus also provides functionalities such as preparing online statistics on parcels sent, CashService transfer reports or by cost center, as well as viewing and printing invoice specifications.
It is an ideal solution for companies that:
- want to reduce the number of paper documents in circulation,
- they are waiting for the possibility of importing and exporting their own address book,
- regularly send from 50 to 2000 parcels per month.
GLSI-Plus
GLSI is an application for customers who manage depots as part of their activities. It is installed on computers with Windows. Works on a local database, also on a LAN. Can be used offline. It is easy to integrate it with your ERP system. The labels are printed by the UNIBOX service, which can be installed at the customer's or GLS side. Data is sent to GLS automatically via an internet connection.
It is an ideal solution for companies that:
- use their own ERP / depot system and want to integrate it with label printing,
- expect a solution installed on computers in the LAN and independent of permanent Internet connectivity,
- they regularly send between 500 and 3000 parcels per month.
UniBox
UniBox is a server based on the Linux system that manages all aspects of the shipping process, including printing labels and exchanging data with GLS. It connects to the company's ERP system via specific interfaces. He "directs" your parcels directly to the correct delivery route and enables two-way transmission of shipment data.
Ideal for companies that:
- use their own ERP system,
- they regularly send over 2,000 parcels per month.
Additional fees
Increasing costs in the provision of transport services caused by the high dynamics of fuel prices and changes in the structure of supplies in non-urban areas, make it necessary to charge additional fees.
Fuel Surcharge
GLS adds a fuel adjustment because the volatile oil prices have a significant impact on the prices of transport services and thus on the cost of parcel delivery.
The increasing share of fuel costs in the provision of transport services, in particular courier services, caused by the high dynamics and volatility of fuel prices on the wholesale and retail market as well as changes on the product sales market, translate directly into a change in the structure of supply in non-urban areas, which necessitated verification method of calculating the fuel surcharge.
In the case of a fuel adjustment, the basis for calculations adopted by GLS are average diesel prices in Poland - its amount is defined depending on the current situation. The invoices are recognized separately in a transparent manner. The current fuel correction is published at the beginning of each month.
| Month | Average of diesel prices per m3 (PLN) | Current surcharge (%) |
| --- | --- | --- |
| October | PLN 5 546,88 | 14,50% |
Average gross diesel oil prices and corresponding fuel surcharge coefficient placed on the invoice:
Average diesel price gross / m3 (PLN)
Surcharge (%)
From
To
shown on invoice
3825.05
3995.05
9.0%
3995.06
4165.06
9.5%
4165.07
4325.07
10.0%
4325.08
4485.08
10.5%
4485.09
4635.09
11.0%
4635.10
4785.10
11.5%
4785.11
4925.11
12.0%
4925.12
5065.12
12.5%
5065.13
5195.13
13.0%
5195.14
5325.14
13.5%
5325.15
5445.15
14.0%
5445.16
5565.16
14.5%
5565.17
5685.17
15.0%
5685.18
5805.18
15.5%
5805.19
5925.19
16.0%
5925.20
6045.20
16.5%
6045.21
6155.21
17.0%
6155.22
6265.22
17.5%
6265.23
6375.23
18.0%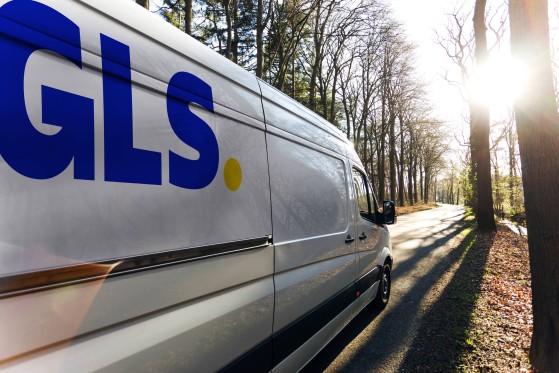 Toll
In Poland and many other European countries, a fee is charged for using an increasing number of roads. It covers almost all trucks and semi-trailers used by GLS Poland to transport parcels to sorting plants and depots. GLS Poland is forced to transfer this fee to customers. The invoice is clearly shown as a separate item. From 1 September 2017, the toll is PLN 0.87 per parcel. The prices for Szybka Paczka / ParcelShop services already include all fees.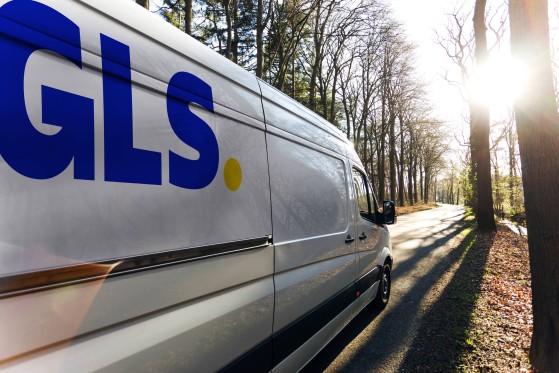 Email scams
Internet and email scams are becoming more common. The GLS name is used in a dishonest way to send fake emails usually addressed to private individuals and in some cases also to companies.
They often contain payment requests. Recipients of such emails should inform GLS immediately and under no circumstances pay the amounts requested. GLS never sends an e-mail requesting payment for goods using online payment systems, credit cards or bank transfers.
Cash on delivery (with CashService) or ExWorksService parcels are delivered by couriers and paid in cash.
Fake emails often contain typos and grammatical errors, as well as blurred trademarks. If the sender of the message is unknown, do not open attachments. GLS is not liable for any damages resulting from fraudulent acts committed by third parties who abuse the GLS name.
Job offers for couriers
Recently, we have noticed false job offers for drivers on the Internet, signed with the name GLS Poland, in which potential candidates are required to send scans of the identity documents to the alleged employer, i.e. driving license or ID card.
These offers are false and are intended to gain access to your personal data. GLS has never required and does not require sending any scans of such documents for recruitment purposes. Moreover, couriers providing services for GLS are employed by transport companies (subcontractors) - GLS does not recruit for drivers.
Therefore, we strongly warn against responding to such ads and providing any alleged employers with any private data.
Job offers for "parcel agents"
People ordering goods on the Internet and using false ID documents and illegally obtained credit cards have recently been offering jobs for so-called "Parcel agents".
Work - usually part time - requires taking parcels and redirecting them to another address, often abroad. The goal is to hide the destination location of fraudulently purchased goods. The police warn against accepting job offers as a "Parcel agents".
This supposedly lucrative occupation means engaging in fraud and money laundering, resulting in legal and financial consequences.
Fake SMS messages with payment demands
Attention: Fraud attempts!

The GLS name is being fraudulently used to send fake SMS messages containing information about parcel stoppage and a request for payment. Recipients of such SMS messages should under no circumstances pay the requested amount.

GLS never sends SMS messages requesting payment for retained parcels via online payment systems, credit card or bank transfer. Cash-on delivery parcels (with CashService) are delivered by couriers and paid for by cash or BLIK directly upon collection of the parcel.

GLS is not liable for any damages resulting from fraudulent activity by third parties who misuse the GLS name.