Collect cash on delivery parcels with BLIK
This option allows you to pay and collect a cash on delivery parcel in a completely contact-free way, maintaining the appropriate social distance.
BLIK payments
Speedway final with the participation of GLS Poland!
GLS Poland, for which speedway has a special meaning, was the main sponsor of the final round of the Speedway European Championship in Rybnik.
Press release
August 15, 2021: GLS Poland's work schedule
GLS Poland's work schedule for the August 15 provides you with information and helps you plan your shipments.
Work schedule
Honorable mention for GLS Poland!
Our company received an honorable mention in the research programme Logistics Operator of the Year 2020 for "The best operational network in the courier services market". Thank you for your trust!
Parcel delivery is our core business
GLS provides reliable parcel services to companies of all sizes and industries - national and international. Individuals and companies sending relatively small numbers of parcels can use more than 1,600 Szybka Paczka / ParcelShops throughout Poland.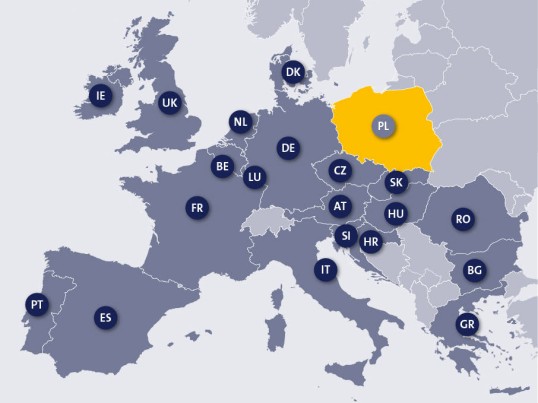 FlexDeliveryService connects 23 countries
Flexible delivery: GLS informs recipients early about the delivery of goods and offers a variety of delivery options to choose from.

Search for GLS depot or Szybka Paczka / ParcelShop
Our responsibility
As a leading European courier service provider, GLS is fully aware of its detailed responsibility towards the environment and community.
Scam alerts
Attention! There has been a recent increase in the number of scams involving the pretence of GLS Poland.
ADE-Plus
ADE-Plus is a modern and convenient web application which allows our customers to manage the entire transport process without the need to install additional software. It works in any modern browser and you only need internet access to use it.