Certified quality and sustainability
GLS ensures, controls and improves quality and sustainability with a Europe-wide quality and environmental management system. It is certified according to DIN ISO 9001:2015 and 14001:2015 by DQS, one of the largest international providers of management system certifications. GLS thus meets high, internationally recognized standards.
GDP - certified pharmaceutical transport
GLS has received the compliance certification according to GDP (Good Distribution Practice) in Belgium, Denmark, Germany, France, Ireland and Luxembourg. The GDP guideline is binding for pharmaceutical wholesale throughout the EU. GLS thus meets the strict requirements for the safe, hygienic and product-compatible transport of human pharmaceuticals in six countries. Further GLS companies are to be certified.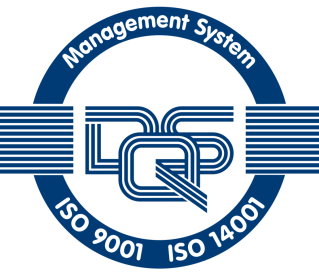 Seal of approval for environmental and quality management
GLS acts environmentally conscious and implements sustainability projects in all national companies. For its environmental management system, GLS has received ISO 14001:2015 certification in all European national companies. This globally valid and recognized standard is one of the most important for environmental management in manufacturing and service companies.
The comprehensive quality assurance of GLS includes precisely defined work processes, quality guidelines with test routines and regular audits. Quality key figures are permanently controlled.
Silver seal from EcoVadis
EcoVadis is a sustainability assessment platform that uses standardised questionnaires and research to evaluate the sustainability commitment of companies. GLS met a customer request with the initial certification and was able to achieve EcoVadis silver status in the 2018 recertification.
CDP - Carbon Disclosure Project
The Carbon Disclosure Project is a non-profit organization that collects and discloses environmental data from companies on the basis of standardized questionnaires. GLS takes part in the annual survey together with its parent company Royal Mail.