Meet some of the incredible women who work at GLS
At GLS, we enjoy celebrating International Women's Day because we have some incredible women working at every level of our broad international network. This year, we've decided to talk with three of the women who keep our business moving: German Region Manager Melanie Menkhaus, Portuguese Website & Communication Strategy Manager Marta Calvinho and Slovakian Depot Manager Zuzana Magulová.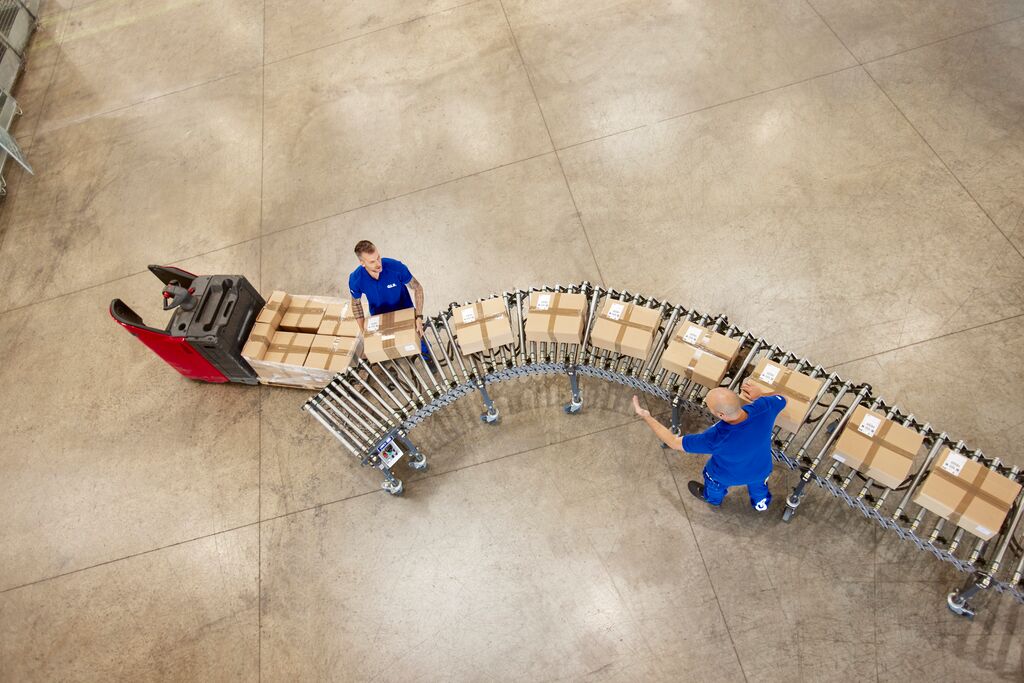 Parcel delivery: a people business
All three women found themselves working in parcel delivery without necessarily seeking it out, but they soon found themselves fascinated by the industry. Melanie, for example, found GLS when she was only 20 years old because she was looking for an international employer with a vision and a plan for employee growth. "In this respect", she mused, "GLS Group was a lucky break." She feels fortunate with how her career has developed over the years.
The three women found that they love what they do because it's a people business. They connect people across the world while working closely with GLS' expert teams. Meanwhile, the challenges of international deliveries make every day different. "It's an exciting feeling, being part of the supply chain and helping companies and consignees fulfil their needs and wishes alike. Furthermore, every industry needs deliveries", says Melanie. Marta agrees, describing her job as fundamentally "about what we do, the people we work with and the culture we have inside GLS."
Accelerated careers through growth and a fast-changing industry
As the company and industry are constantly growing and changing, all three women found themselves developing their skills and careers rapidly.
As a depot manager, Zuzana makes sure that her team can keep up with the developments within the industry, and she is proud of her work managing the challenges for the new depot at Vrbové: "Every day is new, with a new challenge. I keep my employees informed about news and trends, build my team and strengthen our teamwork."
Marta points to the recent rebranding of GLS as one of the big developments during her career. "GLS is changing and transforming into a more dynamic, humane and sustainable brand. The rebrand and the market repositioning made me realise how ambitious GLS is and that it has a will to continue to grow. As a GLS employee, this motivates me to do my best to contribute to the success of GLS." Marta is proud that she oversaw a simultaneous rebranding across 19 countries, all while ensuring that nothing interfered with the high quality and user experience of GLS.
Melanie has already worked for GLS for over 20 years in different markets and various roles. Today, she's the Regional Manager of a huge business unit with many responsibilities, including managing revenue and costs. She points to this constant career development as the highlight of her time at GLS.
The GLS culture
Like Melanie, many colleagues stay with GLS for a long time. According to Melanie, it's because of GLS' culture: "GLS stands for values which correspond to my personal values: good governance, appreciation, pragmatic and professional operation, as well as constant development. I am absolutely convinced that a great many matching values lead to a successful partnership between employee and employer."
These values also translate to equal appreciation, according to Marta. She says that in her department "women are promoted as much as men, and a great deal of focus is put into further developing our skills and realising our potential."
At GLS, we are growing and looking for dynamic people like these three to join our team. Follow us to keep an eye out for opportunities or check out posted jobs to see if there's a match for you.