On my first day, I was greeted with great warmth by my new colleagues and felt welcome from the first second. My manager - and my team - show great interest in giving me a thorough and professional training in GLS and in the job.
I can feel how much my manager and GLS care about that I should thrive and be happy to go to work.They are taking staff care to a new level.
Daniel, Representative Customer Service
Vacancies at GLS
You can apply for the open positions at any time right here on our website. Via our portal, you will be considered when we recruit new employees for jobs at GLS.
If you do not find a job that suits your interests and qualifications, you also have the opportunity to sign up for GLS' job agent. Then GLS informs you when a job opportunity arises that suits your wishes.
GLS - Job in the administration
In a company like GLS, there is great potential for finding the right job.
With subject areas such as sales, finance, customs clearance, IT, customer service, marketing, HR and quality, the possibilities are many.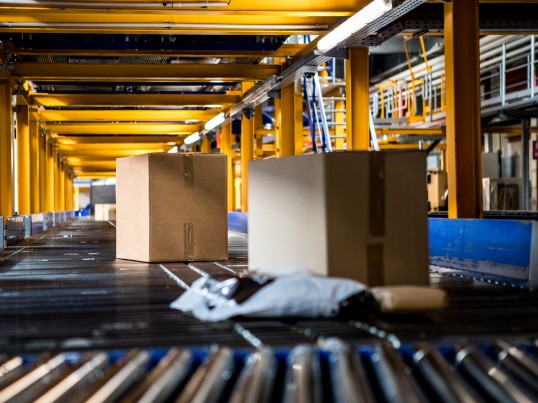 GLS - Job in the distribution and operations
GLS serves entire Denmark and therefore offers jobs in all parts of the country. With 9 depots located from Aalborg to Copenhagen, we cover geographically well and need many drivers.
In our operations you will find positions within distribution, drivers, sorting, quality, management and customer service.

GLS - Job as Trainee
As a general rule, GLS employs two students a year. They are part of a rotation with our 2nd year students.
After thorough training and a good introduction to all departments, you are part of the daily work in the department of which you are a part.
GLS - Job in GLS ParcelShops
GLS currently has ParcelShops, which we run ourselves. These ParcelShops are located where the population density is greatest - namely in Copenhagen.
We are therefore looking for both staff for the stores and managers for the extremely popular concept for private delivery. When we expand with new ParcelShops, we need a database to pick from and the speed of recruitment is an important factor here.