GLS - your parcel delivery service in Germany
GLS Germany is one of Germany's leading parcel service providers, with high quality at our focal point and modern IT solutions that make collaboration with GLS simple, safe and convenient. As a shipping company, we set ourselves the highest standards for this.
We are your parcel service provider for private & business shipping
Whether you are sending parcels for private or business purposes, we always have the right solution for you. Parcel shipping is fast & reliable and a GLS ParcelShop is always close by.
Private shipping
If you want to ship parcels privately, we have a practical offer for you. Use our online franking on GLS-ONE and simply create the parcel label online.
Business shipping
Become our business customer today and benefit from numerous advantages. We offer you an individual shipping solution for as few as 250 parcels per year.
The GLS ParcelShops
Thanks to our wide network of ParcelShops, you can (almost) always find one near you. At these ParcelShops, you can easily drop off parcels to be sent or even pick them up if you are the recipient.
Our responsibility as a shipping company
As a leading parcel logistics company, the GLS Group is aware of its responsibility for people, the environment and society. Find a direct link to other topics of interest to you here:
Your opinion is important to us!
ESG - "Environmental Social Governance" - stands for sustainable development in the environmental, social and corporate governance areas. We are already doing a lot in all these areas at GLS, and we want to do even better. For you and for all people who are connected with GLS in some way.
So we are asking you personally: What is important to you? What are we doing well? Where can we improve? Where do you personally see points to which we should devote more attention? Tell us what you think - every vote counts!
Participation in our short survey is anonymous and takes no more than five minutes. Be part of it, we look forward to your feedback!
Our responsibility
Education for all, equal opportunities and environmental protection - we are committed to these and support the UN's Sustainable Development Goals.
Environmental responsibility
GLS stands for sustainable parcel logistics. Our ambition: promoting environmentally conscious behaviour in all areas of the company and using resources responsibly. We take various measures to achieve this.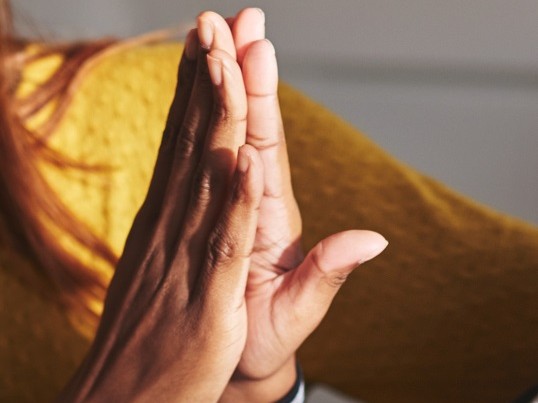 Social responsibility
Diversity, social commitment and respectful treatment of our employees and partners are important building blocks for our success as a shipping company. In addition, we support various external social projects.
And what is new?
Our promotion to the Bundesliga
In future, you will see the GLS logo on the jersey sleeves of the professionals at every BVB match - now also in the Bundesliga. This includes the entire youth and junior sector and the women's teams.