GLS supports
We promote sports and culture.
Fair play, team spirit and equal opportunities have a high priority.

GLS and Borussia Dortmund: Two strong partners on a par
For one never just a game, for the other never just a package.
Two ambitious players are now one team: GLS Germany and Bundesliga football team Borussia Dortmund.
As one of the leading parcel and express services in Germany, we have been Champion Partner of the Borussians since July 2021 and are therefore also BVB's official logistics partner. The claim is the same: to inspire our customers and always deliver on time.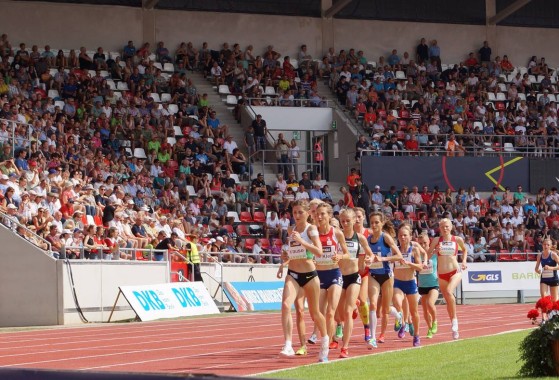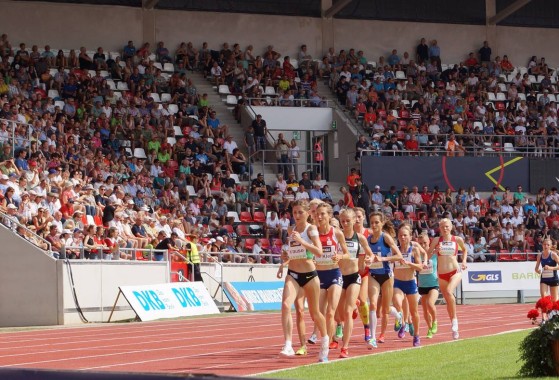 GLS is committed to supporting top-level sports in Germany
Our main focus is in athletics. As well as the German Track and Field Association (DLV - Deutscher Leichtathletik-Verband), GLS also supports Julian Reus, Germany's fastest sprinter, and Gesa Krause, 2016 and 2018 European Champion 3,000 metres steeplechase.
Photo: DLV
Together over all obstacles
Since spring 2019 GLS supports the steeplechase runner Gesa Felicitas Krause. The German record holder in the 3,000 m steeplechase, two-time European champion and bronze medal winner at the 2019 World Championships stands for both sporting success and special fairness in competition. As part of the cooperation she integrates GLS into her social media activities.
Photo: Dirk Gantenberg
You can find further information here:
Speed unites
Julian Reus and GLS Germany combine speed. Since April 2018 GLS supports the German record holder over 60m and 100m. Julian Reus won the silver medal with the 4x100m relay at the European Championships 2012 and 2014 and the bronze medal in 2016.
Photo: Dirk Gantenberg
Further information can be found here:
Versatile top-class sport
As main sponsor of the German Athletics Association (DLV), GLS has been supporting the world's largest athletics association with over 850,000 members since the beginning of 2017.
The GLS logo is present at competitions, among other things on the start number and in the stadiums.
Photo: Kai Peters
You can find further information here:
GLS is partner of SPVGG GREUTHER FÜRTH
As a sponsor of SPVGG GREUTHER FÜRTH, we have expanded our involvement in sports sponsorship and are also active as a partner of the traditional southern German club in Fürth.






GLS Group sponsorships
Across the GLS Group we use various sponsorships to showcase our brand.
Our partners
Our transport partners, ParcelShop partners and suppliers form an important part of the reliable performance that GLS customers in Germany benefit from.
Our history
In 1989, the predecessor to GLS, "German Parcel", began operating. The idea: provide a high-quality parcel service throughout Germany.