GLS supports
With our sponsorships, we are primarily committed to promoting popular sport in Germany. Fair play, team spirit and equal opportunities are of great importance - not only in sports, but also in our daily business.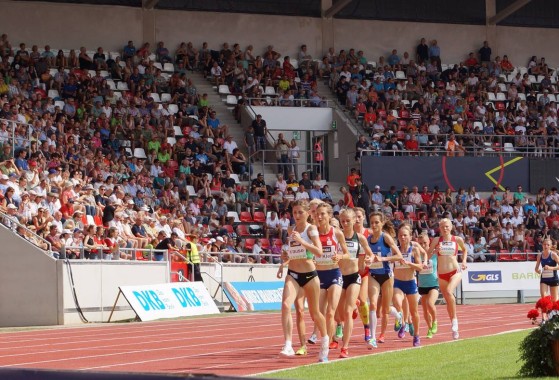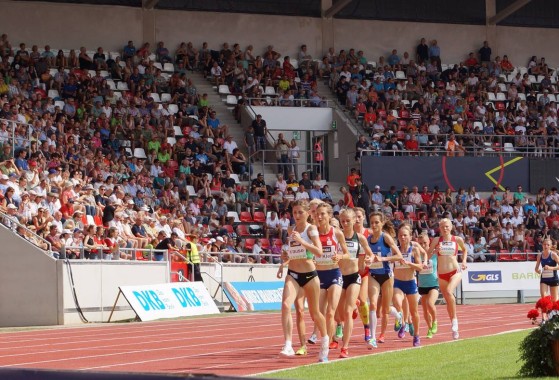 We are committed to supporting top-level sports in Germany
One of our focalpoints is athletics. As well as the German Track and Field Association (DLV - Deutscher Leichtathletik-Verband), we support a very successful German athlete every sports fan in Germany knows. You'd like to know who she is?
Photo: DLV

Schwenninger WILD WINGS - power on ice
Since 2018, we have been the official shipping partner of the successful Schwenninger WILD WINGS ice hockey club. As part of this cooperation, we especially support the WILD WINGS' excellent youth work.
Team spirit and cohesion are very important to us in our daily business and also pave the way to success in sports. Sports clubs like the Schwenninger WILD WINGS promote these valuable qualities in children and young people. In doing so, they make an important contribution to society, which we are happy to support. It is therefore a matter close to our heart to stand by the WILD WINGS as a reliable partner and sponsor even in difficult times - such as the current Corona pandemic.
You might also be interested in this
GLS Group sponsorships
Across the GLS Group we use various sponsorships to showcase our brand.
Our partners
Our transport partners, ParcelShop partners and suppliers form an important part of the reliable performance that GLS customers in Germany benefit from.
GLS as an employer
Find your new job with one of Germany's leading parcel service providers. Exiting tasks, attractive additional benefits and a long-term perspective await you here.